About Me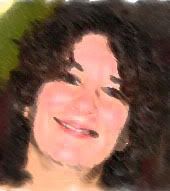 Name: Raven
Home: Ohio, United States
About Me: Married, 2 kids, 3 step-kids, 3 cats and a mini-doxie
See my complete profile
Previous Post
Archives
Places I Wander
Template by
Thursday, June 23, 2005
Too Liberal?
I signed the petition that was circulated my moveon.org to not cut the budget for public broadcasting and NPR. I really don't have time to watch much TV and I really don't listen to much radio. I did it out of nostalgia for days when I would watch Sesame Street, Electric Company, Via Alegra on PBS. My children also watched Sesame Street and other shows. I am a big believe in these programs, they are non-violent, they help kids learn, they expand horizons.
Well, I look on the web tonight and there is an article stating they are not going to cut the funding..yipee! But, as was reading the article there was a quote at the bottom about the Corporation for Public Broadcasting, Kenneth Y. Tomlinson (a GOP appointee by the way) stating he thought public broadcasting was too liberal. Too Liberal?
Big Bird is perpetually 6 years old. SIX! What is liberal about Big Bird. I know these shows have updated with the times. Cookie Monster is eating healthier meals, Mr. Snuffalupugus is no longer invisible, hell, there are rumors that Bert and Ernie are a "non-traditional" family. These are things kids deal with on a daily basis, this is not liberal, this is life. What is liberal about small children? I think Kenneth Y. Tomlinson has been spending too much time with Oscar the Grouch.
posted by Raven @ 6:52 PM