About Me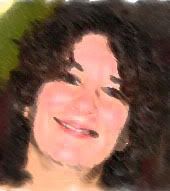 Name: Raven
Home: Ohio, United States
About Me: Married, 2 kids, 3 step-kids, 3 cats and a mini-doxie
See my complete profile
Previous Post
Archives
Places I Wander
Template by
Wednesday, February 20, 2008
Cowards in the Neighborhood
Guess what I got in today's mail! An anonymous note!! How special! The envelope was a plain white business size, made out to Resident and our address. Someone had typed it up and then taped it to the envelope. Inside was a small slip of paper (guess we aren't worth a whole sheet) with this typed on it,
"It is not Christmas anymore.....
Be respectful of your neighbors, I am one of them.
Keep our street looking great."
My first though was not a pleasent one...several very vulgar words tripped through my brain. But I did not react to them. My next thought was to run out to Drug Mart and get some window markers and write "Bite Me!" on my front windows. That is still a possibility.
Now I will admit my outside Christmas decorations are still up. They have not been on though since a day or two after New Years. Since then we have either been fridgedly cold, flooded, or really really busy. The decorations aren't hurting anyone. I don't even have a lot of them. A couple of strings of lights, a light up plastic Santa, and a small inflatable that's been flat (and mostly buried in snow) since New Years.
So, I have several ideas in mind on what to do in retaliation for this cowardly letter. But, I finally agreed with my hubby on the best thing to do...I went outside and turned the decorations back on.
I want to make sure they know I got the letter!
posted by Raven @ 6:18 PM