About Me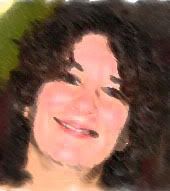 Name: Raven
Home: Ohio, United States
About Me: Married, 2 kids, 3 step-kids, 3 cats and a mini-doxie
See my complete profile
Previous Post
Archives
Places I Wander
Template by
Monday, September 10, 2007
Oh What a Book!
If you are female and in your mid 30's to early 40's you must read Hypocrite in a Pouffy White Dress.
I am laughing my ass off. I listen to audio books while at work. I'm used to a noisy work area and my office is just too quiet. So I put on books in the background. Usually they are books where I can miss a chapter or two and not really notice it, but this book is going to get me fired if I don't get my act together. It is hilarious.
For those of us that grew up with parents who survived the 60's, and the reprecussion of it, you will remember things you forgot, things you wish you could forget, and things that make you say, "Oh Shit...I did the exact same thing..."
Men might also enjoy it, but it is written for girls.
Go, call the library, this book will bring a smile to your face and a laugh to your soul.
posted by Raven @ 1:08 PM