About Me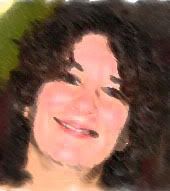 Name: Raven
Home: Ohio, United States
About Me: Married, 2 kids, 3 step-kids, 3 cats and a mini-doxie
See my complete profile
Previous Post
Archives
Places I Wander
Template by
Tuesday, September 11, 2007
I think I got the wrong kid...
Every few weeks I get sick of seeing the laundry pile not getting any smaller. Granted it's not getting any bigger either, just maintaining a status

quo

. When I get this laundry frustration I do about 7 loads in a day. I hit this wall yesterday. I have done several loads over last 12 hours and have told the kids tonight we are having a sock party. A sock party is where we take the cute little wicker basket sitting of the front porch (enclosed) full of socks that have lost their mates and reunite them.
They both rolled their eyes and said, "fine..." I guess sock parties are not the height of teenage entertainment.
Looking at my youngest though I'm betting I get a fight tonight about it. My little Goth Girl has a tendency to go into the sock basket and pull out the most colorful and

mis

-matched socks and wears those. (This has a

tendency

to exasperate the problem of matching up the socks, but that is something I will save for later and probably end up telling my therapist when I finally crack.) I know the argument I'm going to get, "I don't wear matching socks, why do I have to attend this sock party."
I think somehow I ended up with with a friend of

mine's

kid, he never wore matching socks either.
posted by Raven @ 9:50 AM