About Me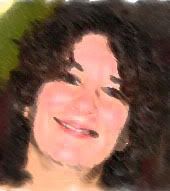 Name: Raven
Home: Ohio, United States
About Me: Married, 2 kids, 3 step-kids, 3 cats and a mini-doxie
See my complete profile
Previous Post
Archives
Places I Wander
Template by
Tuesday, September 18, 2007
The Beginning of Middle Age?
When does middle age really start? Is it a specific age? Do you take the average age and divide it in thirds and call the middle one middle age? Is it a state of mind? Is it when you start getting grey hair?
I really need to know. If it's a state of mind, then I'm still somewhere in my early twenties. If it's the grey hair, I started that in around my 25th birthday.
The reason I asked is because I was losing it last night. At some point I took my iPod out of my purse and put it on the counter in the kitchen. Maybe 5 minutes later I started looking through my purse for my iPod, and getting more freaked out by the second. My daughter finally found it.
I am trying to get my act together to come upstairs. There were 3 things I wanted to take up with me...my iPod, my smokes, and a Mikes Hard Lemonade. I finally get the iPod, then I can't find my smokes. I finally find those and I can't find my Mike's. Finally find the Mike's, I've laid down my iPod somewhere...
It was a terrible cycle. I kept laying stuff down and forgetting (within a minute) where the hell I put it. I finally get my act together and got upstairs. I started wondering though, is this the beginning of middle age...or just early onset of Alzheimer's? Or am I just a complete ADD?
posted by Raven @ 10:27 PM