About Me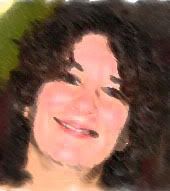 Name: Raven
Home: Ohio, United States
About Me: Married, 2 kids, 3 step-kids, 3 cats and a mini-doxie
See my complete profile
Previous Post
Archives
Places I Wander
Template by
Monday, April 03, 2006
The gods heard my plea for mercy!
This terrible time came early this year. I've dreaded this time for the last 7 or 8 years and usually I have until mid May or so to gear myself up for it. To prepare my senses to be assaulted and my will worn down. To be exhausted beyond measure and to crawl home a quivering mass, begging for mercy, and promising myself that next year it will be better. It's swimsuit shopping time.
It came early this year because Mandy is going on he field trip to Washington DC this week. The hotel has a pool and she wanted to be able to swim if she had the time. Now, if you haven't seen my blogs from last summer, Mandy is a challenge to fit...in anything. I just had issues finding her a pair of jeans to fit. She wears a size 3 tall (34inch inseam). But, swimsuits are a nother matter all together. She does not fit a 1 piece...she just doesn't. The ones that are long enough, she could fit another 3 people in there with her. So, we have to go to the 2 pieces. Now, even as skinny as she is...she has a booty, for lack of a better term. So some of the bikini bottoms don't fit well. She also has a very small waist, so the ones that fit her hips gape around her waist. I won't even go into the problems of colors and styles.
So, Saturday I load her into the car and head out for the first place I saw swimsuits...Wally World. I didn't have much hope, but I did see that they sold the bikinis in separate pieces so we had a chance of getting something. We found 2 that she liked the colors and styles in the smallest sizes available. The first one she realized when trying on that the ties were not just decorative, but functional. Not trusting the chivalry of 8th grade boys not to pull those strings, she vetoed that one. She puts on the second one...and low and behold...it fits! The bottoms ride a little lower than she is used to, but she likes the colors and style enough to deal with that minor thing.
After we settled on the suit we walked around Wally World getting a few last minute things she needed for the trip and then went home. Something that usually takes at least 3 hours...sometimes days... took less that 20 minutes. It seems this year was finally the year that was easy. I wonder how karma will pay me back?
posted by Raven @ 10:30 AM