About Me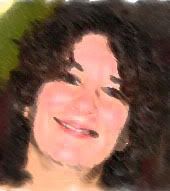 Name: Raven
Home: Ohio, United States
About Me: Married, 2 kids, 3 step-kids, 3 cats and a mini-doxie
See my complete profile
Previous Post
Archives
Places I Wander
Template by
Sunday, February 05, 2006
Banging head on desk...
(while banging my head on the desk) Hubby is a dip wit...hubby is a dip wit...
OK Let's think this one through. Hubby, the girls and I are getting ready to go to Wally World. I am sitting at the dining room table looking through a Fredrick's of Hollywood catalog. Hubby asks if I am ready to leave. I close the catalog, leaving it on the table. Put on my coat. Go out the door. The only one left in the house is the 17 year old, who leaves not too long after us.
We come home from Wally World...my catalog is gone. Now, there are two possibilities here.
1. A burglar came into our house while we were gone and took nothing but the catalog. Did not take the TV, stereo, $3,000 worth of DVD's, iPods, DVD players, nothing but that catalog.
or...
2. The teenager took it.
I want it back, there is something I wanted to order in it that I had not seen on the web site. I tell hubby to call her and get it back. He doesn't think she took it...guess he believes in the first option. What do you think?
posted by Raven @ 8:45 PM