About Me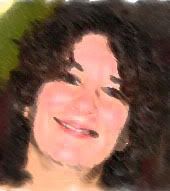 Name: Raven
Home: Ohio, United States
About Me: Married, 2 kids, 3 step-kids, 3 cats and a mini-doxie
See my complete profile
Previous Post
Archives
Places I Wander
Template by
Monday, March 27, 2006
Being in need of giggles!!
I absolutely refuse to go back on the Zoloft!! I am not going to let myself get pulled down into that spiral again. While it is a great drug and works wonders...It screws up my stomach and kills my sex drive. Being that sex is part of the fun things in life...I really don't like that side effect.
This being said I am actively trying to find the fun things in life. The things I enjoy, have fun with, make me giggle or at least crack a smile. Thankfully, Nerdboy has stopped by and let me know where his new blog is. He always has fun stuff on his blog. I also engaged in a little retail therapy, which you men don't understand well, but many women do.
I am determined each day to read my comics, quit taking things quite so seriously, and if all else fails stick my head out the sunroof of my new car while going down the highway.
Now if you'll excuse me, I'm going to go back to ebay and continue with my therapy session!
posted by Raven @ 9:13 PM