About Me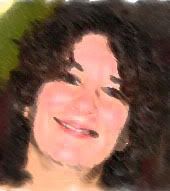 Name: Raven
Home: Ohio, United States
About Me: Married, 2 kids, 3 step-kids, 3 cats and a mini-doxie
See my complete profile
Previous Post
Archives
Places I Wander
Template by
Tuesday, December 13, 2005
Oh the weather outside...sucks!!!
Yes, I know it's winter. Yes, I know I live in Ohio and it does get cold. Yes, I was born and raised here. But it still sucks. It is cold and it is snowing and there is very little sun. I was very comfortable in Phoenix this summer for the few days I was there. It was 105 degrees on average and it was wonderful. Here it is 20 degrees, snowing a little more each day. I hate it!!
It's that time when I will have to start going to the tanning beds again. YES!, I know they aren't that great for you. I don't sit in them very long. At most it's 20 minutes a week. It helps me feel better. As I get older I seem to be sinking into that winter depression and the tanning beds help.
As I am sitting here typing this I can hear the wind blwoing outside off of Lake Erie. It hurts just hearing it. I know it's just cutting and I am very glad I don't have to go out in it again until tomorrow. I mightly wish humans hibernated. Eating until I get nice and plump then sleeping through the cold weather.
BRRRRRRRRR!!!
posted by Raven @ 10:59 PM