About Me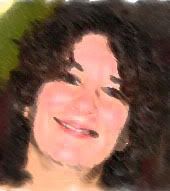 Name: Raven
Home: Ohio, United States
About Me: Married, 2 kids, 3 step-kids, 3 cats and a mini-doxie
See my complete profile
Previous Post
Archives
Places I Wander
Template by
Monday, December 19, 2005
Christmas, Family Traditions, and White Trash
Ahh, Christmas is coming. My husband laughs everytime he hears me say Christmas. My being Pagan/Wiccan...whatever you want to classify it and hearing me wishing people Merry Christmas tickles him. He says he is waiting for some god to smite me. I just smile and go on my merry way. I was raised saying Merry Christmas, I see no reason to change. I could go around saying happy solstice, but I think I would get a few weird looks! The season is a feeling as well as a belief. A feeling of good will and joy. I love this time of year. I love the feeling of love. I am not ignoring other's beliefs (or my own) by saying Merry Christmas. It is how I express my joy of the season to others. If someone said Happy Holidays, Happy Hanukkah or Happy Kwanza (pardon the spelling) I would feel joy at that as well. The person is expressing their feelings for the season.
On the home front. The tree has been up for quite a while, the front of the house is lit up, and the cookie baking has begun. I have made 4 batches of chocolate chip, 3 batches of sugar cookie cut outs (that have been decorated) I have shortbread to slip in the oven tomorrow morning. I still need to make chocolate clouds, another batch of shortbread, and russian tea cakes and I will be done. I am slowly getting all of the presents wrapped. One tradition I am trying to break is spending hours on Christmas Eve wrapping.
One tradition we observed this year was our yearly trip to downtown Cleveland. We go out to eat and then go to Tower City Mall. Connected to Tower City is a beautiful hotel. In the lobby is a very nice bar. Around the lobby are several couches, chairs, and tables set up by the windows. You can order your drinks and talk and look out at Public Square all lit up. Well this year I got a good laugh.
My two girls had gone off to shop, my step-daughter and I had finished shopping and had let my husband and step-son go off to do a little shopping. As the teenager and I were sitting there talking this could is walking around the Christmas Tree in the middle of the lobby. We are sitting at the window closest to the bar. Suddenly the guy breaks off and comes over and stands between the wall and the end table at the end of the couch I am sitting on. Teenager and I keep talking but we are kind of looking over to see what he is up to. Suddenly he starts moving our chairs around. He did not ask if we minded, just started moving them. Ooookkkay. I finally figure out that he is trying to take a picture. Now I can understand wanting to get the perfect shot, but I still would have asked. His wife finally looks at us and says they are not taking our chairs, they will put them back. Teenager and I keep talking but are enjoying watching the antics of this couple.
I must interject here that this is a middle age couple dressed in furs (important later in the story) a suit and tie and look very well off. Not someone who you would think of being without class, but hey, it takes all kinds.
They finally get their pictures in front of the tree. The husband starts making moves towards the piano, not moving our chairs back or anything. The teenager and I are now making faces at each other trying not to laugh at these people. The wife sees us giggling a little. She tells her husband that they had better move the chairs back so we wouldn't freak out over our polyester coats. Yes our coats were on the chairs they moved. I heard this and just looked over at the teenager and said better polyester coats and good manners than fur ones and bad manners. My teenager lost it and had a full on giggle attack. I'm pretty sure they heard me.
Not too long after that hubby came back and I told him what happened. The couple was still making life difficult for people around the lobby with their picture taking. When I told him what happened he just looked at them and said it hurts to know white trash has that much money.
I'm sure those people thought they were completely in the right and we were just being pains. I told the teenager had they asked I would have been more than helpful and would have even taken the picture for them so the guy didn't have to keep running back and forth.
As I keep telling my kids, you can get away with multiple sins if you have manners.
Well, I may not get on again before the holidays. If not, a Merry Christmas to all. I wish you happy tidings and a season full of love.
posted by Raven @ 9:58 PM