About Me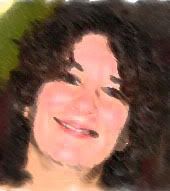 Name: Raven
Home: Ohio, United States
About Me: Married, 2 kids, 3 step-kids, 3 cats and a mini-doxie
See my complete profile
Previous Post
Archives
Places I Wander
Template by
Monday, November 07, 2005
Risk it again?
I just love home ownership. NOT!!! Yes, you can put up a damn shelf or picture wherever you want. I don't have neighbors stomping overhead at 3am. I can plant whatever the hell I want to outside...but the rest of it sucks. The roof leaks and I'm the one up there fixing it. The furnace goes 2 weeks before Christmas and I better find the money to get it replaced.
Thanks to being the oldest daughter (no sons) to a man who was pretty handy I picked up quite a bit growing up, but there are some areas I don't like. I've already delved into my forays with electricity in this blog. The newest one is plumbing.
The toilet in the downstairs bathroom would keep running unless you jiggled the handle. No big deal in my opinion. I had no problem jiggling and waiting for the opportunity to get to Home Depot for new parts to the interior of the toilet tank. My husband decided he wanted to fix it. When he was done the toilet sported a new handle and now did not stop running when you jiggled it...you actually had to take the lid off the tank and play with the inner workings...fun! So, when I am taking off the lid after using the facilities I place it on the sink and start playing around seeing if I can figure out why it isn't working the way it should. I finally give up and go to put the lid back on the tank and one of the kids watches falls off the lid and down the sink drain. No, the stopper was not in it! Damn. I try to get it out, but it slipped all the way down to the bend. So now I have a toilet and a sink I really can't use and no time to try and take this crap apart during the week to try and fix it. I swear next time I'm going to come back as a house cat. They don't have to deal with this kind of crap!
posted by Raven @ 8:02 PM