About Me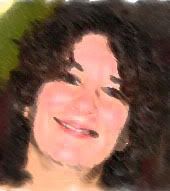 Name: Raven
Home: Ohio, United States
About Me: Married, 2 kids, 3 step-kids, 3 cats and a mini-doxie
See my complete profile
Previous Post
Archives
Places I Wander
Template by
Wednesday, October 26, 2005
Are they on a power trip or just thick?
No offense to my teacher friends and their friends...but I have real issues with the teachers here in my little town.
First time I had an issue was with Laura's 2nd grade teacher. I can't remember the entire problem, but I got to the point of talking to the principal, it was resolved. Next was Mandy's 5th grade teacher. In that situation I sent two different notes to the teacher with different problems. Finally I ended up having a meeting with the principal. Nothing was resolved. Mandy finished the school year. The next year Laura heads into 5th grade. I have already made it abundantly clear to the principal Laura is not to have that awful teacher. Turns out Laura's best friend gets her. I immediately called the mom and told her to get her daughter out of that classroom. The mom calls the principal the principal tells the mom that she has never had a complaint about this awful teacher. I shoot off an email to the principal to tell her I am hoping this was a lapse in memory and not a lie. She is in charge of a school full of small children and I wouldn't want to have to take it up in front of the school board. Laura's best friend was moved.
This year Mandy has another horrible teacher. In language arts. Mandy had a large assignment due. She is in advanced classes 2 days a week, that takes place during her language arts classes. She wasn't sure if one part was to be turned in, it was completed and in her hand. At the end of the class she asks the teacher if it needs to be turned in? The teacher told her no. The teacher then marks off 20 points on the assignment because that paper was not in the packet. This means Mandy failed the assignment. So, I tell Mandy to talk to the teacher. Tell her what happened. The teacher blows her off. So I get involved. Now a quick note in here. I work on the phones all day. I have very regimented breaks and lunch. I shoot off an email to the teacher letting her know what happened and asking her for an explanation on her reasoning. I was quite pleasant in the email, but firm that I was not happy that I needed to get involved in this matter.
The teacher writes back that she wants to talk to me. I write back, that no email is the best way to communicate with me, sitting my reasons above. The teacher then tells Mandy that I won't talk to her. I then write an email to the principal and wait for a response. In the mean time the teacher writes me that Mandy is getting an A- in the class. By this time I am truly pissed. I write back this is not acceptable since she has not answered any of my questions. I then call the principal and leave a message telling her that this is getting ridiculous, the teacher won't talk to me and that I was starting to wonder why she didn't want to put anything into writing.
Later that day the principal writes me back that she has a meeting with teacher and will have her email me. Later I login to the teacher's website to make sure Mandy really does have an A- and low and behold the 20 points are back and Mandy has an A in the class. The teacher then sends me a make nice email.
Now getting the 20 points back is great, it is better than I was expecting. I was hoping to get 10 points since it boiled down to a he said/she said situation. I was banking on the fact that Mandy had gotten an F on another assignment earlier in the quarter and nothing was said, because it was what she deserved. This is what I wanted to show the teacher. Mandy is not one to evade responsibility. Also, she should have know before the day it was due what to turn in.
Why would this teacher not talk to me? I tried to have my child deal with it. But when that failed refusing to talk to me in a form that is easiest to get the problem resolved seems idiotic. Did she think I was just going to disappear if she ignored me? Was it a power trip, if I want answers I can only get them in the mode of communication she deems appropriate?
Thank god there are only 5 1/2 more years. After that they are on their own in dealing with the proffs at college.
posted by Raven @ 8:38 PM