About Me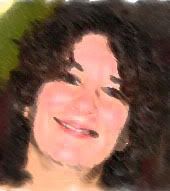 Name: Raven
Home: Ohio, United States
About Me: Married, 2 kids, 3 step-kids, 3 cats and a mini-doxie
See my complete profile
Previous Post
Archives
Places I Wander
Template by
Sunday, October 02, 2005
Nostalgia
How much does a normal person pay for nostalgia? By normal I mean a person who is not wondering whether they should vacation in Italy this year or go some place more exotic. Normal is a person who holds on to their falling apart car because it is paid off and they really don't want a car payment at the moment.
So, again how much do you pay for nostalgia? I was in BJ's (a wholesale club by my house) this weekend looking for a DVD my daughter want for her birthday. I was looking around and saw something that just astounded me. I saw Faerie Tale Theatre on sale. I used to watch these when I was a kid/teenager. They were wonderful stories. Classic fairy tales performed by big name stars such as Robin Williams.
Now I would have bought it instantly but it was over $40. I put it down and walked away but I am still thinking about it. I told my husband about it, my sister, my mother, my kids...everyone. Is $40 a reasonable amount to pay for nostalgia? I don't have a lot of money...enough...but still. I have thought of these programs several times over the years. Is it worth $40 to watch them whenever I want? I am still wrestling with that question.
posted by Raven @ 9:05 PM