About Me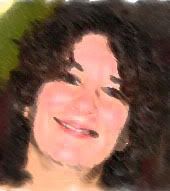 Name: Raven
Home: Ohio, United States
About Me: Married, 2 kids, 3 step-kids, 3 cats and a mini-doxie
See my complete profile
Previous Post
Archives
Places I Wander
Template by
Monday, August 22, 2005
Wally World, School Supplies, and a Cell Phone
School starts next week...oh joy. That means the yearly trip to get school supplies. I load the kids into the van and head to Wally World. They have about 3 aisles of supplies. All three of these aisles are jam packed. I get in line to go down the fist aisle. The kiddies are thinner and are able to slip in and out between carts. I send them off to get folders. I start loading up pens erasers, pencils and so on. I get to the end of the aisle the kids are back with the folders. We start down the next aisle. Binders, paper, notebooks, such joy.
We finally get to the end of the section and I start going over the lists. Notebooks...check....compass...check...calculator...check...dry erase markers...check...book cover...oh shit...no books covers. Damn...back to the aisles. Ok, we can handle this. There are 3 of us and three aisle. We will each take and aisle and find them quick. We all start...no books covers. Allrighty...book covers are a big deal they have to be here somewhere. We switch aisles and try again. Nope...nada.
So we start looking for someone who works there. They've all evaporated. Not a single person is around the school supply section. Mandy goes looking for someone is a close by section. She comes back and tells me that she found a person over in paint but they are helping other people. Ok this is ridiculous. I think about it for a minute and then get an evil idea. I pulled out my cell phone and called information. A minute later I hear, "Thank you for calling Wal-mart." (grin) a person!!! I very nicely asked if they were selling book covers in their school supply section. They very nice lady states that she is not sure but she would get someone who would know on the phone. She puts me on hold (I have not told her I am in the store) and starts paging anyone in school supplies, line one. She actually does this several times. She comes back on the phone several minutes later and asks if anyone has helped me, I tell her no. She goes back to paging. Again she comes back on the phone. By this time my kids and I are cracking up. I very nicely tell this lady that she can page someone in school supplies until she is blue in the face, I'm in the school supplies section and there is NO ONE there. She starts laughing and says, "You're kidding me, you're in the store." Yeppers!! I'm here and no one who works here is.
So she puts me on hold one more time and pages school supplies...finally the last pages she states, "Will any associate take line one." She sounds totally exasperates. I hope it wasn't at me, I didn't want to annoy anyone...I just wanted book covers!
This kid finally gets on the phone, I think his name is Jim. He is very nice and I explain I was looking for book covers. He tells me yes, they are selling them. I then let him know, "OK where? I am in the store and can't find them." Oh shit-time for him to put his money where his mouth is. He asks where I am and tells me to flag him down when he walks by. I wait and look at different lunch boxes.
About 5 minutes later a kid walks by and it's him. I wave and he comes and gets me. He then starts back peddling. We may be sold out...they should be in this aisle (the most crowded one.) He goes down the aisle twice, no book covers. He tells me to try back in a day or two (are you nuts? I'm not coming back here until this madness is over.) This is where I started feeling sorry for this kid. He has wandered into territory that has had no guide for hours. After I give up and release him back into the wild, he is mobbed by other desperate mothers. Poor kid, skinny as a bean pole, probably about 19 and all of these overweight, middle age mothers were almost chasing him down aisles asking questions.
Moral of this story: Never leave home without a fully charged cell phone. There are more creative uses than you realize for this tool!
posted by Raven @ 6:30 AM