About Me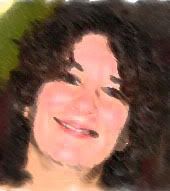 Name: Raven
Home: Ohio, United States
About Me: Married, 2 kids, 3 step-kids, 3 cats and a mini-doxie
See my complete profile
Previous Post
Archives
Places I Wander
Template by
Friday, August 05, 2005
We didn't realize
Hubby and I didn't put it together until earlier this week...we have the entire weekend to ourselves. No kids at all. My two are still out west with the folks. His younger ones are on vacation with their mom and the oldest is in Texas with relatives. Holy crap!! I wonder if we will be able to find things to talk about?
Tonight we are going to Dave & Busters. I have a mystery shop to do there, but it's still fun to go.
I'll post more later. Just wanted to give a quick update on my joy!
posted by Raven @ 7:46 PM