About Me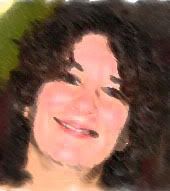 Name: Raven
Home: Ohio, United States
About Me: Married, 2 kids, 3 step-kids, 3 cats and a mini-doxie
See my complete profile
Previous Post
Archives
Places I Wander
Template by
Wednesday, October 17, 2007
You Know You are a Local When...
I grew up in Northeast Ohio. Except for 5 years in the Air Force, I've lived here most of my life. Do I like it here? No, not really. Too conservative in their politics and beliefs for my taste, but I did not want to move once my kids started school, so I got stuck here...again.
Today though, I realized how funny it is to be a long time local. There was a bad accident on I-90 this morning. It was on the other side of the highway than I was traveling. The entire highway on the east bound side was closed. Traffic was backed up for miles.
I was listening to the radio on the way to work and they mentioned the accident. They were recommending a detour. I wanted to call the radio station and tell them that traffic was backed up way beyond the point of where they were telling people to get off the highway. The problem was, I didn't know the name of the street or exit number of where people should get off the freeway. I've lived here too long. I just know it as the "Mall" exit. I have no need to know the name or number of the street.
I'm like that old farmer giving directions..."Go down to Cooter's field and turn left, then turn right at the intersection near where the Brown's barn burned down in 1992." It's bad. I tried to remember several other exits or street and realized if I really think about it, I can come up with a few of the names, but no where near even half of them.
I'm trying to decide if this is something I should correct. I've been driving these streets most of my life, do I really need to know the names? The only reason I have come up with so far is that my kids are starting to get their driver's licenses. When I call and ask, "Where the hell are you?" I might want to "really" know where the hell they are!
posted by Raven @ 9:03 AM