About Me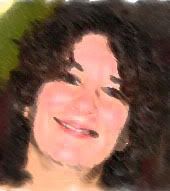 Name: Raven
Home: Ohio, United States
About Me: Married, 2 kids, 3 step-kids, 3 cats and a mini-doxie
See my complete profile
Previous Post
Archives
Places I Wander
Template by
Friday, October 26, 2007
The things you find
I was decluttering the drawer where I keep the phone books. There was various other papers and packets in there. One interesting thing I found was a packet of papers from a creative writing class I took in college. Stuck in those pages was an item I wrote all on my own back in 1994 before the writing course. I didn't really have anything else to write about so I thought I would share.

Boomerang
We move out of our parent's house with the intention of never coming back, except for short visits. We are young, strong, and ready to take on the world. We look at the challenges presented to us and say to ourselves, "I can do this, this is nothing." The world looks back at is and says, "Yeah, right kid." We find ourselves in a quagmire of rent, job hunting, utilities, job hunting, car payments, job hunting, and all the other bills involved in living an independent life. Learning how to manipulate our checking accounts becomes an art. The credit cards are maxed and the dog is about to be repossessed. We learn that being an adult is not all it was touted to be. This is supposed to be the time when we could do anything and not be accountable to our parents. Now, we are accountable to our bank, our boss, our credit cards, and the utilities. So much for being carefree. The transition from our parents house to our own domicile is not always easy. There is much to be learned and experienced. But what about then the process is reversed? This should be easy, moving into a situation that we lived in for 18 or more years. Our parent's look at us and say, "Yeah, right kid."
When the joint decision to move back to your parent's home, there might be problems encountered that were not anticipated. Such as where do you sleep? If your parents have turned your room into a library or possibly a exercise room, there could be a problem with the sleeping arrangements. Sleeping on a treadmill may inspire you to get in shape but it would probably not be conducive to sound sleeping. The possibility of having enough room for all of your possessions is nil. When you left your parent's house you owned a twin size mattress which has grown into a king size waterbed. Your TV and stereo system alone could take up an entire wall. The merging of two households can be frustrating and painful on both sides.
Your parents think that the collection of beer cans from around the world a bit much for living room decoration. You tend to thing that the chintz furniture covers have got to go. The room you once lived in is now entirely too small, and how exactly are you supposed to fit your 5 piece bedroom suite around the ski machine that sits in the middle of the room. Your parents are wondering how they are going to find there Christmas decorations with all of your stuff now sitting in the attic. The blending of two households has more than once led to a horrifying compromise, a garage sale.
You try and sell your kitchen table and 3 mis-matched chairs for $10, while your mother is busy trying to make sure nothing important has come out of the house to be sold, like her good china. The money derived for from this garage sale can be spent on pizza and beer for later that night, and co-payments for anti-depressants later. For after these sales it comes home to both parents and the child that most of the young adults possessions are now gone, they will not be leaving anytime soon.
posted by Raven @ 11:03 PM