About Me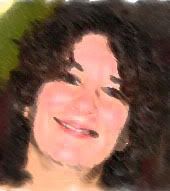 Name: Raven
Home: Ohio, United States
About Me: Married, 2 kids, 3 step-kids, 3 cats and a mini-doxie
See my complete profile
Previous Post
Archives
Places I Wander
Template by
Tuesday, May 02, 2006
Small Town Cops, Temper Tantrums, and the DMV
Here's a fun story out of my life. This starts back last June...I got a speeding ticket in North Ridgeville, a small town not to far from my home. Not a big deal, I get them because of my lead foot. So I pay the fine and go on my merry way. Fast Forward to last Sunday. I am going around to pick up my youngest's little friends, we are going out to an anime convention at the local community college. A cop in my little town clocks me doing 42 in a 25 (I have lived here most of my life and I never knew that section was 25, I thought it was 35). Ok he pulls me over and asks for all the usual documentation. I hand it over and then wait. Thankfully we had not actually picked anyone up yet. Considering the amount of speeding tickets I've had in my life this seems to be taking a long time. Suddenly I see another police car pull up. Uh-oh...
The first cop comes back up and tells me that my license has been suspended...WHAT? For what? I don't drink and drive, I always pay my tickets. Well, it seems when I got that ticket back in June the cop in North Ridgeville forgot to check the box that says I showed proof of insurance. Now why I would think that a police department that can't find a dead body would be able to check the correct boxes I don't know...but I was completely floored.
I immediately called my husband and told him to go get my mom and come get me and mom could drive the car back.
Now considering the last month that I've had, I've held it together pretty well. This was the straw that broke the Raven's back. I let the cops have it with both barrels. They were writing me a ticket for speeding and driving with a suspended license. I went nuts. I don't even remember everything I said...but I was pretty pissy.
Hubby shows up with my mom in tow. I get out of the car and start ranting at them about the North Ridgeville cops. At this point I am really really mad. I kicked the back tire on the van...twice. Not a smart move. It's now Tuesday and my big toe still hurts.
We get in the van, finish picking up the kids, drive home. I switch cars and then head out to the anime convention (yes I drove...I'd been driving for 5 months with it suspended what's another couple of days.)
Monday I call the DMV, they tell me that they sent me a letter letting me know they were suspending my license. What letter, I didn't get a letter? And how the hell do you prove you didn't get a letter if they don't send it registered or it goes back to them? Then they tell me that I can mail the information to them in Columbus (7 or 10 days) or I can go to one of the reinstatement centers in Parma, Canton, or Toledo. None of these are anywhere close to where I work or live. Goody! So I call my insurance agent. He faxes me proof that I had insurance at the time of ticket and I leave work early (and I'm trying to get a promotion right now too...this is lovely) to drive to Parma. I get there with 4 minutes to spare, show them the proof of insurance, they give me a letter stating I am in compliance with state law.
So, then I get up and go to court today. Thinking this will all be taken care of because I have this piece of paper...wrong. First I should note here that I insisted on a early court date because not only is my license suspended but they have my only form of ID and all of my credit cards and debit card say See ID on them. So I am reduced to cash transactions only.
I get to court and see the prosecutor, I show him the piece of paper and he says they will take it in front of the judge. I think good, I'll get out of quicker and back to work. I get up there and the prosecutor tries to say that the piece of paper just says I am in compliance, not that I actually had insurance. While I pick up my jaw off the floor I am thinking, "You prick! The State of Ohio says I'm in compliance...you should to." Well the DMV took my proof for their files and I didn't think to ask for a copy since I had that piece of paper. Fine, I looked at the judge and said give me a fax number and I will have my insurance agent fax it over right now. They give me the fax number for the clerk of courts and said when it is faxed back they will bring it back before the judge. I call, insurance agent says he will have it there in 5 minutes.
THEY THEN TAKE ME BACK AND TAKE A MUG SHOT AND FINGERPRINT ME!!!
(Sigh)
By the time they are done treating me like a felon the paperwork is back in front of the judge. The Prick Prosecutor states that the insurance agent didn't write a letter just faxed over documentation showing I've had insurance since June 1, 2005 to present. Considering that the ticket was on June 2nd this shows I allegedly had insurance. ALLEGED...my ass you prick. He also told the judge about my behavior with the police. (oops) Well, I told the judge about my crappy month and also told him that I had apologized to both police officers, one on voicemail and the other while he was FINGERPRINTING ME!!! The judge dropped the suspended license part and fined me for the speeding.
So that was the early part of my week. How's your's so far?
posted by Raven @ 10:01 PM