About Me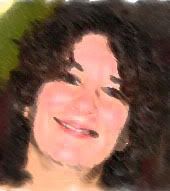 Name: Raven
Home: Ohio, United States
About Me: Married, 2 kids, 3 step-kids, 3 cats and a mini-doxie
See my complete profile
Previous Post
Archives
Places I Wander
Template by
Monday, May 22, 2006
I thought it ended with the kids!
I took the day off work today to take the puppy to the vet. Can you believe it? The puppy has a cough. He also needed a regular check up. So I took him to the vet. To give you an idea of how small this puppy is, he weighed in at 3.8lbs. The vet says the puppy is healthy and that they sometimes come down with these types of things.
I also have a sick kid...she has an appointment at the doctor tomorrow. Hopefully I should be able to go to work though.
posted by Raven @ 11:06 PM