About Me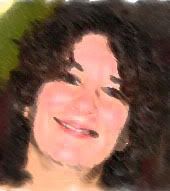 Name: Raven
Home: Ohio, United States
About Me: Married, 2 kids, 3 step-kids, 3 cats and a mini-doxie
See my complete profile
Previous Post
Archives
Places I Wander
Template by
Monday, March 28, 2005
Doing What Needs to be Done!!
I have a fear of heights. It's not a overwhelming fear. I do just fine on elevators and in tall buildings. I do not like cliffs or tall ladders though.
Two weeks ago I tried to do a little electrical work in my house. As usual when I decide to play with electricity, it went badly. I now have no lights in my downstairs bathroom. I've gone over all the wires to the switch and they are fine. My only conclusion is that I mush have pulled something from the back.
This is going to necessitate me climbing a ladder and getting on this small shelf that runs from the back of the bathroom to the outside wall, about 4 feet by 3 feet by 20 feet long. (Another fear is claustrophobia but that really isn't the issue here) I can get up on this shelf just fine by myself, it's the getting down that presents the problem. The ladder does not reach all the way up and I literally have to dangle off this shelf to try and reach the ladder. NOT FUN!! Matter of fact I have just refused to do this until my husband comes home and has time to help me. Looks like today is the day. If this doesn't work I'm calling an electrician!
posted by Raven @ 12:11 PM