About Me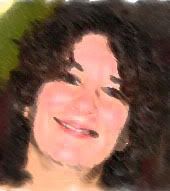 Name: Raven
Home: Ohio, United States
About Me: Married, 2 kids, 3 step-kids, 3 cats and a mini-doxie
See my complete profile
Previous Post
Archives
Places I Wander
Template by
Wednesday, March 23, 2005
Please Hold your marriage...We are experiencing technical difficulty
Yes, the title of my blog is a contradiction in terms...But that fits my life. I am married, to a wonderful man, and I am also a single mom. How did this come about you my ask. Well, my husband gets laid off from his nice boring bank job. The job where he comes home ever night, we eat dinner, watch a little T.V. and go to bed. So...he starts looking around. His job is highly technical, so jobs are not just laying on the ground. He finally starts working contracts. Great! We really needed the money. The downside...he's worked in Auburn Indiana, Milford Connecticut, and Albany New York. Nowhere close to our home in Ohio.
So where does that leave us? We can't move, no point if a contract is going to end in a year or 18 months. Plus, his kids are here and we can't take them with us thanks to his ex-wife. So, he works a condenced schedule so he is home 3 days a week. That leaves me a single mom 4 days a week and trying to fit a weeks worth of marriage into three days. Talk about performance anxiety.
So, this is how I ended up in this situation. I don't blame my husband, he has the worse end of the deal. I've decided a need a little outlet though. Some of the things that happen are silly or stupid or make me nuts. I need to share and I can't burden my husband with all of the things he can't change. Hence this blog. Be warned, my language is not always the greatest, my spelling is atrocious, and being a mother I will probably end up repeating myself over and over.
posted by Raven @ 10:05 AM