About Me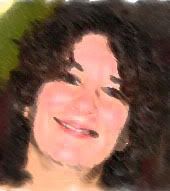 Name: Raven
Home: Ohio, United States
About Me: Married, 2 kids, 3 step-kids, 3 cats and a mini-doxie
See my complete profile
Previous Post
Archives
Places I Wander
Template by
Sunday, January 07, 2007
I'm still here...
Just not much happening at the moment. Things are busy ar work, it's rush. Kids are doing well...just really boring at the moment. I have a few things I'm working on, but I'm still not happy with them to post them.
Hope everything is going well with everone.
I promise to have a real post soon!
posted by Raven @ 10:33 PM