About Me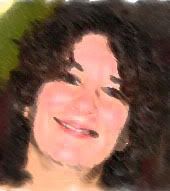 Name: Raven
Home: Ohio, United States
About Me: Married, 2 kids, 3 step-kids, 3 cats and a mini-doxie
See my complete profile
Previous Post
Archives
Places I Wander
Template by
Tuesday, December 12, 2006
So, How do you like the New Digs?
I love them! I love it, love it, love it!!! Shane did an excellent job! You should try him out. His prices are insanely low and you should get in on this before somone medicates him and he raises his prices.
I mean it...talk to him...see what he can do for you! He did this for less that a can a pop a day for a month. A lot less.
This kind of cool blog could be yours too for a very small price. Go over and check out Red's blog, Shane did that one too.
What are you still doing here? Go check out the links I gave you.
Go...shoo...


posted by Raven @ 8:31 PM