About Me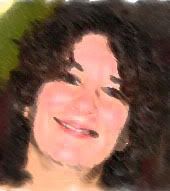 Name: Raven
Home: Ohio, United States
About Me: Married, 2 kids, 3 step-kids, 3 cats and a mini-doxie
See my complete profile
Previous Post
Archives
Places I Wander
Template by
Wednesday, December 20, 2006
Christmas Baking
I love to bake at Christmas. Which is strange because I hate to cook. I can cook, I just don't have any fun doing it. I'm also not a creative cook. My hubby can throw several things into a pot or pan and have it come out to be a delicious dinner. If I tried that, we would end up ordering pizza. Also, who wants to even try with a bunch of nit-picky kids?
Baking thought, that's different. Cookies, Cakes, Brownies...everybody loves that stuff!
Every year I make a ton of Christmas Cookies. I try to scale back, but everyone has their favorites that they just have to have...plus the old standbys, plus finding new recipes you just have to try.
So far this year I have made:
White Chocolate Macadamia Nut Cookies
Peanut Butter Cookies
Chocolate Chip Cookies
Spice Balls
Sugar Cookies (cut outs decorated with icing and sprinkles)


Molasses

Crinkles
Scottish Short Bread

I still have to make
Russian Tea Cakes
Chocolate Clouds

Yum yum yum!!!
My husband just shakes his head in wonder and is always asking what army I'm planning on feeding. The kids manage to do a good number on the cookies. Plus this year neither my parents or my sister baked...they plan on stealing some of my cookies.
So, if anyone is in

Northeast

Ohio and wants to stop by, I've got the coffee on, I can make some tea, and a big old plate of cookies we can share!
posted by Raven @ 10:56 PM