About Me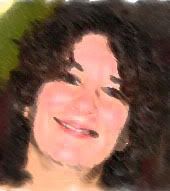 Name: Raven
Home: Ohio, United States
About Me: Married, 2 kids, 3 step-kids, 3 cats and a mini-doxie
See my complete profile
Previous Post
Archives
Places I Wander
Template by
Monday, December 25, 2006
MERRY CHRISTMAS EVERYONE!!!
We've done the first round here. Christmas usually comes in two waves around here. We never get my step-kids for Christmas morning. So we get up and open up about half of our presents and then have breakfast, get dressed, play with the stuff we've opened. Then around 2 the step kids come over and we open up the rest, eat dinner, be Merry!
So, the first round is over and I decided to do a little blogging just to wish everyone a great day. I'm going to go back downstairs now and play with the dog and think about taking a shower.
posted by Raven @ 8:40 AM