About Me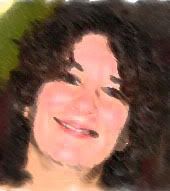 Name: Raven
Home: Ohio, United States
About Me: Married, 2 kids, 3 step-kids, 3 cats and a mini-doxie
See my complete profile
Previous Post
Archives
Places I Wander
Template by
Sunday, June 25, 2006
Adult's night out
Yesterday was hubby and my 6th wedding anniversary. When my hubby asked me what I would like to do I considered all the options. First I wanted it to just be him and me...that doesn't happen all that often. I also had to take into consideration our inability to stay awake past 10pm. So we decided on going to dinner.
Now first off we live on the west side of Cleveland...there are people here who have never crossed the Cuyahoga River to the other side. Generally west siders stay in the west and east siders stay on the east. We each think our side of the river is better. For me I like the west side because it isn't as snobby and there isn't nearly the amount of snow as on the east side. But, the east side does have some fantastic places to eat...so crossed over.
The place I chose is called The Melting Pot. Check out the link, there may be one near you. I highly recommend this place, but it is expensive. It's basically a fondue restaurant. We had a ball. We had a traditional swiss fondue and then instead of an oil base for the main course we chose one that cooked things in a seasoned broth. It was yummy. Then a chocolate smores fondue. Now this place is locates in a shopping center called Legacy Village. It has several small stores and much larger box stores. After dinner we walked around for awhile just enjoying the night air.
Hubby then asks if I want to go into one of the bars and have a couple of drinks. Let's see, Saturday night, bars, world cup, and claustrophobia...no thanks, I'll pass. I did suggest that we go back to our little town and go to the IHC which was met with great enthusiasm. So of we go. We get to the pub and there was a guy playing the guitar and singing. Generally I don't like the entertainment there, they usually overwhelm the room with sound and you can't talk. This guy though was very good in keep the levels reasonable. Because I go to the pub ever Thursday night I know several people there and they commented on how dressed up I was. I mentioned it was our anniversary...I think we only had to buy one or two drinks all night. The entertainment played some songs for us. We just had a great time. Hubby got soused on 3 heavy handed Long Island Iced Teas. I stayed pretty sober, but was enjoying seeing hubby let go some. We were having such a good time, we look up and it's nearly midnight...how did that happen? We head home and snuggle up in bed.
We both woke up this morning feeling a little headachy but not really worse for the wear. Hubby is a little embarrassed he doesn't remember coming home...but that's ok he had as much fun as I did.
So, for the adult night out we acted like kids...that was a blast!
posted by Raven @ 5:26 PM